The following three blogs are among some of my favorites. These wonderful women have created blogs to help us remember our little ones. Please visit them!
http://facesofloss.blogspot.com
A site for parents who have lost babies to share their stories, help others and to heal.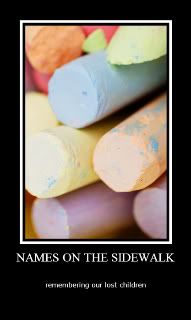 This mama created a blog for parents to request a sidewalk chalk writing of their children's names.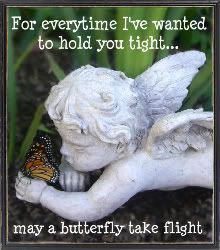 A blog from a mama who releases butterflies in memories of little ones we have lost. My own River had a butterfly released in her name:
http://tripletbutterflywings.blogspot.com/2010/07/river.html
Please visit them!